One of the best ways to grow in your faith and begin to form long-lasting, treasured relationships at The Restoration Place is to connect to a Belong Group. You will be able to form intentional relationships with others who are pursuing full devotion as followers of Christ.
​
Please see below for key dates for the Spring 2022 Belong Group semester:
Spring Belong Group Rally: Sunday, February 6, 2022 (in-person at The Restoration Place – Charlotte)
Spring Semester Begins: Week of February 13, 2022
Spring Semester Ends: Week of May 8, 2022
Passionate, Spirit-Led Facilitators
"My facilitator is a fierce knowledgeable and admirable leader. So happy to get to be a part of this group of strong women!"
​
"My facilitator was knowledgeable on subject matter and did a great job encouraging participation!"
​
"The fellowship was amazing and the facilitator was a God-send! She is a wealth of knowledge and executed this belong group with a spirit of excellence!"
"I absolutely love the group transparency of both our instructor and the members. It is nice to see that I am not the only person that values the relationship with Christ and not the religion that the world offers up and wants us to accept."
​
"I really appreciated this group. I felt a sense of belonging and I made new friends."
​
"It was a safe place to explore topics and be yourself."
Increased Transparency & Connection
Closer Relationship with Christ
"There are so many dynamics to our personal relationship with Christ. The lessons in this course have helped me understand where I was in the beginning with my relationship, where I am now at the end of this session and where I have a goal to be as I continue to grow past this course.
I have given God permission and full access to the matters of my heart and now I can be the vessel that he needs in this hour to reach his people through the ministry gifts he has inside of me."
BROWSE THE DIRECTORY
1st Sundays: Communion, Dedications, & Family First Giving
Live Stream Prayer Connection
Restoration Training Nights
5th Wednesdays: Night of Worship (N.O.W.)
BLOC Students & Young Adults Night
Join us in person or live online:
* Website live stream available on Sundays.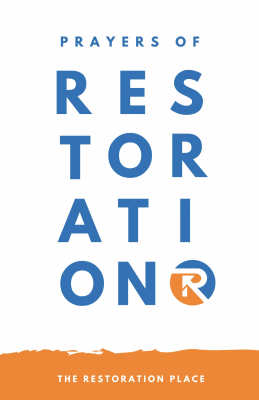 At Restoration, we not only believe in the power of prayer, we believe in the law of prayer. Download a complimentary copy of our Prayers of Restoration e-Book to begin stirring the wonder-working of God in your life.