Become: New Members Course
Thank you for your interest in joining the Restoration family!
Our Become New Members' Course consists of 3 sessions that take place on the 1st, 2nd, and 3rd Sunday of every month.

These classes take place immediately following our Sunday Restoration Worship Experience, and you are welcome to participate onsite (2520 Whitehall Park Dr, Ste 600, Charlotte, NC) or online on-demand.
To register, please use the button below to select an upcoming onsite course rotation. Please note that every adult household member wishing to become a member of The Restoration Place Church should register separately for the course.
We look forward to welcoming you into the Restoration family!
1st Sundays: Communion, Dedications, & Family First Giving
Live Stream Prayer Connection
Restoration Training Nights
5th Wednesdays: Night of Worship (N.O.W.)
BLOC Students & Young Adults Night
Join us in person or live online:
* Website live stream available on Sundays.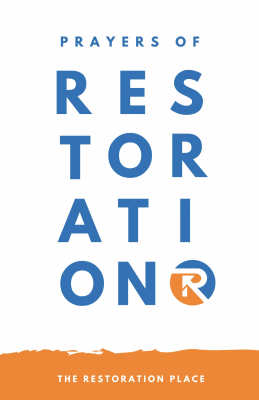 At Restoration, we not only believe in the power of prayer, we believe in the law of prayer. Download a complimentary copy of our Prayers of Restoration e-Book to begin stirring the wonder-working of God in your life.