Our Nursery provides dependable, safe, secure, and nurturing care for children ages 3 months to Pre-K during the Sunday Worship Experience and for designated special events.
Children's Ministry for (K-5th grade) partners with parents to enthusiastically teach our children about Jesus Christ in a way that is fun and meaningful to guide them towards a heart for God.
View online lessons below:
1st Sundays: Communion, Dedications, & Family First Giving
Live Stream Prayer Connection
Restoration Training Nights
5th Wednesdays: Night of Worship (N.O.W.)
BLOC Students & Young Adults Night
Join us in person or live online:
* Website live stream available on Sundays.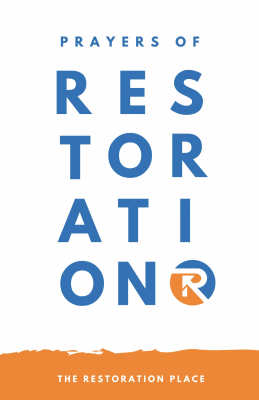 At Restoration, we not only believe in the power of prayer, we believe in the law of prayer. Download a complimentary copy of our Prayers of Restoration e-Book to begin stirring the wonder-working of God in your life.