Becoming a Prayer Champion:
Prayer is the greatest tool that God has given us, not just to cope with life, but to transform our life and the lives of others. Those who know how to pray effectively hold the power to change the world.
Becoming a Prayer Champion Course will teach you how to pray with greater confidence, boldness, and Kingdom-sized results. You'll learn how to partner with God to bring heaven to earth, one prayer at a time.
Upon completing course requirements and passing a written exam, you will have the option to become certified through Howard International Ministries as a Level 1 Prayer Champion. The certification demonstrates your commitment to prayer and your foundational understanding of its limitless power. You will be acknowledged in August at Ignite Weekend Annual Conference in Charlotte, NC.
The course will be led by Pastor Genette Howard, co-founder of The Restoration Place Church and Howard International Ministries. Guest instructors will also contribute.
1st Sundays: Communion, Dedications, & Family First Giving
Live Stream Prayer Connection
Restoration Training Nights
5th Wednesdays: Night of Worship (N.O.W.)
BLOC Students & Young Adults Night
Join us in person or live online:
* Website live stream available on Sundays.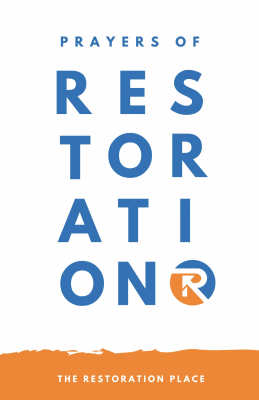 At Restoration, we not only believe in the power of prayer, we believe in the law of prayer. Download a complimentary copy of our Prayers of Restoration e-Book to begin stirring the wonder-working of God in your life.